EDIT MAIN
---
---
---
The following non-refundable registration fees apply:
ALL STUDENTS ENTERING FOR THE FIRST TIME:
$25.00 Application Fee
$175.00 - due with contract
(see New Student Admissions for information on how to apply)
ALL RETURNING STUDENTS: $125.00 due with reenrollment
STUDENT SERVICES FEE:
K-12TH $250.00 (Textbooks, Technology & Transportation)
---
ANNUAL TUITION:
---
Prekindergarten: $8,035.00
Kindergarten: $9,165.00
Grades 1,2,3: $9,550.00
Grades 4,5,6: $10,390.00
Grades 7, 8: $10,845.00
Grades 9,10,11,12: $11,570.00
FAMILY DISCOUNTS: Discounts apply to tuition only.
Oldest Student: Full tuition
Second Student: 15% off tuition
Third Student: 25% off tuition
4th & succeeding student: 35% off tuition
**TUITION REFUND INSURANCE:
Each family electing the Ten Month Payment plan will be required to purchase the Tuition Refund Insurance. Click here for a detailed brochure on this product. The cost of this insurance is approximately 3.2% of the annual tuition and is payable in full on or before June 1, 2018 (or at the time of enrollment if later than this date).
Tuition refund insurance fee:
Preschool: $255.00
Kindergarten: $295.00
Grades 1,2,3: $305.00
Grades 4,5,6: $330.00
Grades 7, 8: $345.00
Grades 9,10,11,12: $370.00
PAYMENT PLANS
1. Payment in full by July 1, 2018
Deduct 5% from annual tuition.
2. Semi-Annual Payment Plan (Smart Tuition Management Fee Applies)
First payment due July 1, 2019 (Deduct 5% from this payment)
Second payment due December 1, 2019
3.. *10-Month Payment Plan. First payment due July 1, 2019
Final payment due April 1, 2020
*Tuition Refund Insurance required.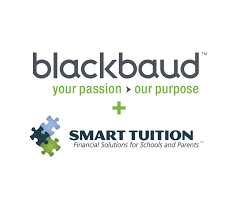 Please note: MCS uses Smart Tuition for payment plans. As you complete the enrollment contract, a Smart Tuition account will be created for you.
Monthly Tuition Payments - 10-Month Plan
Prekindergarten $803.50
Kindergarten $916.50
Grades 1,2,3 $955.00
Grades 4,5,6 $1,039.00
Grades 7, 8 $1,084.00
Grades 9,10,11,12 $1,157.00
ENROLLMENT CONTRACT
Each parent/guardian enrolling student(s) in MCS will be required to CONTRACT for the entire year's tuition and fees according to the above schedules. Please note our NO REFUND policy, as it is necessary to ensure our ability to meet our financial obligations. Tuition Refund Insurance is required to help parents in the event of an unexpected early withdrawal.
ACCOUNTS RECEIVABLE POLICY - TUITION
When a person has an account which becomes thirty days past due, that person's child or children will be subject to immediate

dismissal.
For more information on Needs-based Financial Aid, see this .pdf for SmartAID

---
After-School Care
---
Monthly Fees After School Care:
Preschool: $230.00
Kindergarten: $220.00
Grades 1 - 6: $210.00
ACCOUNTS RECEIVABLE POLICY - AFTER-SCHOOL CARE
Any person who has not made payment by the fifteenth of the following month after care has been given shall not be allowed to use the daycare services until full payment is made.
---
Midland Christian is pleased to make the Admissions process available to all students regardless of race, color, religion, sex, handicap and/or national origin.