EDIT MAIN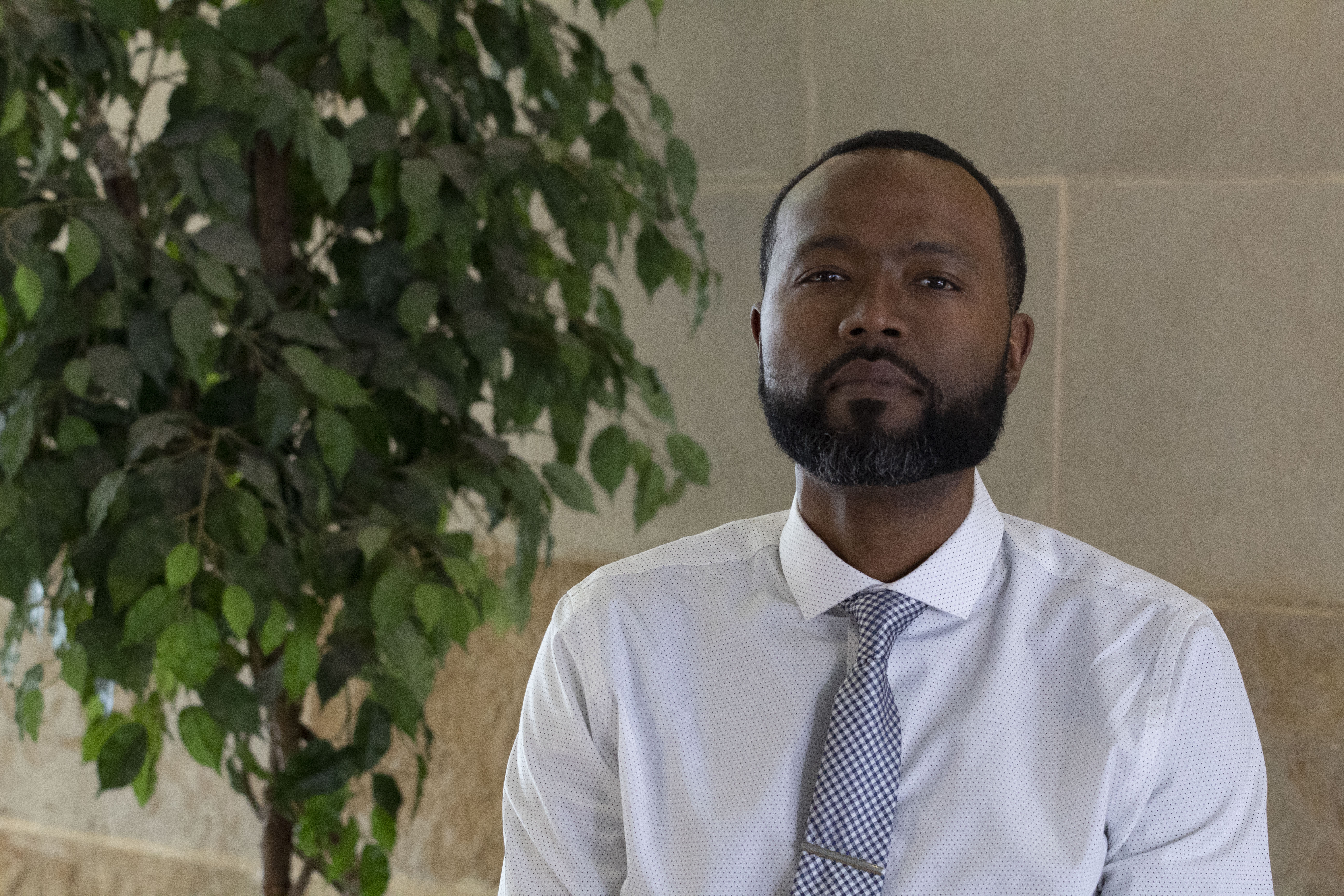 Jumon Hailey, High School Principal
Welcome to Midland Christian School. We are excited to have you! I have served MCS since the 2018-19 school year. During that time, I have been a high school math teacher and JH Principal, prior to becoming HS Principal. I earned my B.A. and M.A. from The University of Texas of the Permian Basin. I am a hometown, homegrown man that graduated from Midland High School, Class of 1995. I love family and have been married to my one and only lovely wife for many years. We have been responsible for raising five children and a dog. I love people and look forward to encountering each unique individual that will come across my path while at MCS.
What Sets MCS Apart
Midland Christian High School is a comprehensive college-preparatory program. Over 95% of MCS graduates have elected to attend a college or university and have gained acceptance. The high school program is complete with each element designed to prepare the whole student, academically, socially, physically, and spiritually. Students are taught a Christian worldview in a culture largely dominated by secular perspectives.
The High School curriculum is consistent with and accredited by standards of the Southern Association and the National Christian Schools Association of America. Three academic programs (Distinguished, Recommended and Minimum) are offered for graduation. The requirements for each of these levels of study exceed those required by the state of Texas. In addition, one credit of Bible is required for each year a student attends MCS. The regular curriculum level offers all necessary study requirements and honors courses are offered on an elective basis. Honors credit is available in Math, Science, English, History, and Spanish. Dual-Credit English is offered to juniors and seniors to gain college credits while attending high school.
Midland Christian High School Graduation Requirements
Subject
Minimum
Recommended
Distinguished
Bible*
English
Math
Science
History
Health
Speech
Physical Education
Foreign Language
Computer
Fine Arts
Electives

4
4
3
2
4
.5
.5
1.5
0
1
0
7.5

4
4
4
4
4
.5
.5
1.5
2
1
1
3.5

4
4
4**
4
4
.5
.5
1.5
3
1
1
3.5**

Total
28
30
31
*This is a maximum number of Bible credits. Students must complete one unit of Bible for each year enrolled at MCS.
The Distinguished Program requires 6 Honors Courses and 3 years of Foreign Language. To complete the Distinguished Plan, a student may NOT take Mathematical Models as one of the four years of Math.
**Beginning with the Class of 2020 (Freshmen 2016-17), both the Recommended and Distinguished Plans require a credit of Math for each year of High School. If a student takes Algebra I in the 8th Grade, that credit will count toward the 3.5 Elective Credits required for graduation. Taking Algebra I in 8th Grade does not exempt the requirement for one math course per year of High School (9th-12th Grades).
A maximum of two credits of P.E. or Athletics may count toward Graduation.
---
Online Secondary Parent/Student Handbook
---
The document above outlines general policies for Grades 7-12.