EDIT MAIN
FINANCIAL AID

FAFSA is the Free Application For Student Aid. This online form can be submitted October 1st of your student's senior year. Even if you do not qualify for federal aid for college, many scholarships require this form to be submitted in order to verify the parents income. You and your student will be required to open an account in order to complete this form. It is highly recommended that you consider taking the time to submit this form.
Midland College provides a free workshop to help with the FAFSA form regardless of where your student wants to attend college. Email: welcome@midland.edu for more information.
SCHOLARSHIPS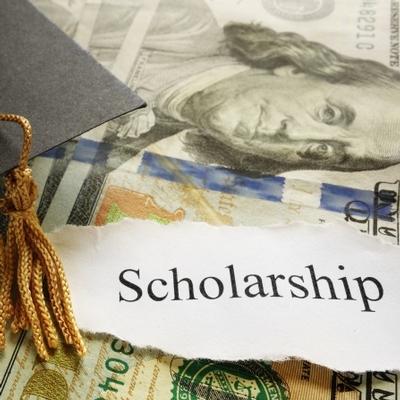 Best Scholarship Search Platforms of 2019
Reviews.com has compiled a comprehensive guide of the best scholarship search websites.
As local scholarship applications open they will be updated below. Other outside scholarship sites include:
Scholarships.com
FastWeb.com
CollegeBoard.com
GoingMerry.com
I highly encourage you to create an account with Goingmerry.com. Much like the CommonApp or Apply Texas, Going Merry only has you fill out essential information one time and populates that information onto scholarship applications. The website also tells you how long it will take to fill out the scholarship applications and which ones best match your profile.
Online applications are open to seniors starting January of their senior year, and the deadline is usually the last day of March of their senior year. For a complete detailed listing of scholarships, please refer to their website.
Midland College Legacy Scholarship
Students planning on attending Midland College should apply early for this scholarship. Students will be required to meet the listed requirements on their website as well as complete 40 hours of community service from these organizations.
Society of Petroleum Engineers
Students who are planning on a career in the Petroleum Industry should apply for this scholarship. Forms are online and due by Friday, April 15th, 2019.
Midland County Republican Women
Available to female seniors only with a B average or better. Link to application.
The online application will be available in March 2019. Last year Texas Tech Alumni Association awarded over $275,000 in scholarships to incoming freshmen. www.texastechalumni.org
Sandhills Christian Youth Night
The application is due by December 21st, 2018. Must be available for an interview on Saturday, January 5th, 2019. Seniors do not have to be associated with the rodeo to be eligible to apply for the scholarship. In 500 words or less, write about "What God is Doing in Your Life." Questions? Contact Shirley Johnson.
The Charles, Lela and Mary Slough Foundation Scholarship
The Charles, Lela, and Mary Slough Foundation Scholarship awards students up to $5000 per year for a total of 5 years or upon the completion of a Bachelor's degree. The application opens on January 1st and is due by April 1st.
Midland Gem and Mineral Society Scholarship
For students who will be majoring in a physical science or related field. Applications due March 25th, 2019.