Hola Amigos,
My love for Seville, Spain ignited during my time studying abroad with Texas Tech University in the spring of 2013. I fell in love with the language, culture, cuisine, and most importantly, the people. To make a long story short, I happened to come across an old MCS student while walking to dinner one night who was living in Spain teaching English. We reconnected for a few minutes and went our separate ways. Later that week, I received a message from her asking if I wanted to attend a church service with her that Sunday. We ended up attending Iglesia de Cristo, and well, the rest is history.
Through Iglesia de Cristo I found a great group of friends and community. Since my return to the states in May of 2013, I have traveled to Spain five times, including a trip with MCS students for a Spring Break guided tour.
My latest trip happened this past January to March. What an amazing experience God allowed me to have during my time there! Through my time in Spain I gave English lessons to local Spanish students. Watching them grow in learning a language they enjoy was a beautiful experience. I was also honored to work at the local church's youth group leading worship, preparing lessons, and helping run a youth camp! During the camp, I led worship with my dear friend, Albert Hall, in "los naranjos." God is moving immensely in the youth of Spain and it is an honor to witness Him working.
Probably the most nerve-wracking experience from my travels happened at the church in Seville were I gave my first Spanish sermon. Although it was a challenging experience, it was also exciting and as I stepped out in faith God showed me He can take you places you never expect.
I am very excited to take a second trip with MCS students and their families in March of 2020. The students will get a hands-on reminder that our God is the God of ALL nations. I am so grateful that God allowed me to have this experience and for the 'familia' he has given me in Spain.
Everytime I leave Spain, I leave my friends with these words, so I will do the same for you; "Nunca adiós, solamente hasta luego" which translates "Never goodbye, just see you later."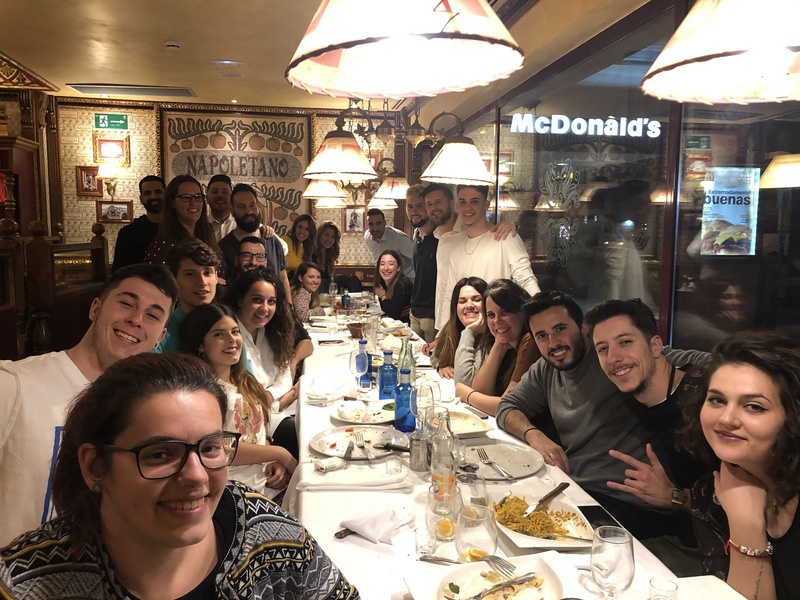 Matthew 28:19-20 says, "Therefore go and make disciples of all nations, baptizing them in the name of the Father and of the Son and of the Holy Spirit, and teaching them to obey everything I have commanded you. And surely I am with you always, to the very end of the age."
Un abrazo fuerte,
Greg Williams